Lawsuit Has Been Filed Against Pop Singer Lizzo By Three of Her Former Backup Dancers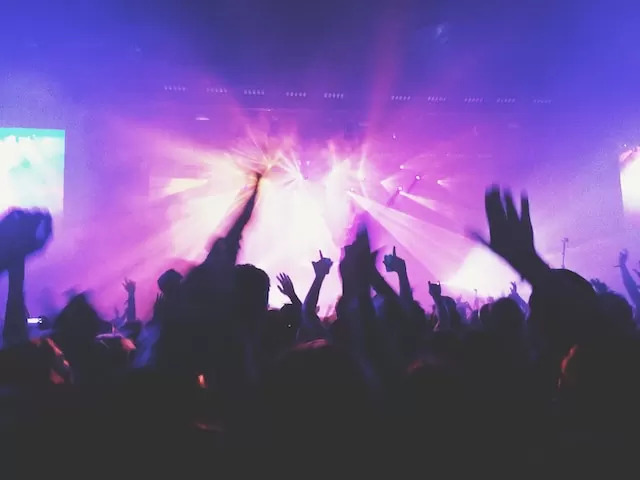 Lizzo, Melissa Viviane Jefferson, is being sued by three of her former backup dancers, Arianna Davis, Crystal Williams and Noelle Rodriguez, for what they describe as weight shaming, racial discrimination, religious harassment, and creating a hostile work environment. Her production company Big Grrrl Big Touring, Inc., and her dance team captain, Shirlene Quigley were also named as defendants. The lawsuit was filed in Los Angeles Superior Court.
Lizzo has allegedly subjected the group of dancers to an "excruciating" 12-hour audition after accusing them of drinking on the job and calling attention to a dancer's weight after an appearance at the South by Southwest music festival. One dancer soiled her pants during rehearsal in fear of being retaliated against for using the restroom. The pop singer who is known as an advocate for body positivity and self-love, often criticized a dancer's weight gain and terminated her for recording performance notes for future reference. Lizzo's team claimed that her termination was a result of budget cuts.
Last year, Lizzo launched a reality competition series, Watch Out for the Big Grrrls. Throughout the series, Lizzo coaches a cast of dancers who are competing to join her official backing squad. Two of the plaintiff's, Arianna Davis and Crystal Williams, are former contestants and members of Lizzo's dance team. Arianna Davis claims that Lizzo pressured her to touch a nude dancer at a strip club in Amsterdam. Allegedly, Lizzo invited cast members to touch nude performers, catch dildos that had been launched from the dancer's vaginas, and eat bananas protruding from the performer's vaginas. Once Davis declined to touch a performer's breast, Lizzo began to pressure her making Davis visibly uncomfortable. Lizzo then proceeded to pressure a member of her security team to get on stage and take off his clothing.
According to the complaint, the contestants of the reality competition series were told that they were required to participate in a nude photo shoot. This caused distress to Davis who was scared she would be sent home if she refused. "This experience foreshadowed the sexually charged and uncomfortable environment Lizzo's employees would be forced to endure," the lawsuit states.
The third plaintiff, Noelle Rodriguez, resigned in response to the treatment that her teammates endured and Shirlene Quigley's religious harassment. Shirlene Quigley, Lizzo's dance team captain, allegedly pushed her Christian beliefs upon other performers and vilified those who had premarital sex. She would also simulate oral sex, share lewd sexual fantasies, and discuss one of the performers virginity. The lawsuit does not state if Lizzo knew about Quigley's behavior. However, the plaintiffs' believe that she was aware of complaints that were being made in regards to the dance team caption's behavior. Rodriguez, one of the few members of the dance cast who was not black, claims that she did not receive the same generalized and unfounded criticism that the rest of her black teammates endured.
Lizzo addressed the lawsuit and allegations on the morning of August 3, 2023. She called the claims "false", "unbelievable", and "outrageous", and said that she feels hurt.
In Discrimination, Employment Law, News, Retaliation, Sexual Harassment, Wrongful termination
Tags #Celebrity, #derogatory, #emotionaldistress, #employmentattorneylosangeles, #employmentfederallaw, #employmentharrassmentlawyerlosangeles, #employmentlaw, #employmentlawfirmemploymentlawyerinlosangeles, #employmentlawinthenews, #employmentlawnews, #genderharassment, #genderharassmentnews, #harassedatwork, #harassmentatwork, #harassmentcase, #hostileworkenvironment, #hostileworkenvironmentcase, #Lizzo, #LosAngelesEmploymentLawyer, #news, #PopSinger, #racialdiscrimination, #racialdiscriminationatwork, #racialdiscriminationcase, #racialharassment, #religiousdiscrimination, #retaliation, #sexualharassmentattorney, #sexualharassmentlawyer, #shirazilawfirm, #wrongfultermination, #wrongfulterminationlawyer